Plastimobile is a mobile workshop that recycles plastics to create new plastic objects. It is an educational tool on plastics recycling as well as a teaching device on science, technology and chemistry. Plastimobile can go anywhere upon the request of teachers or organizers of public events.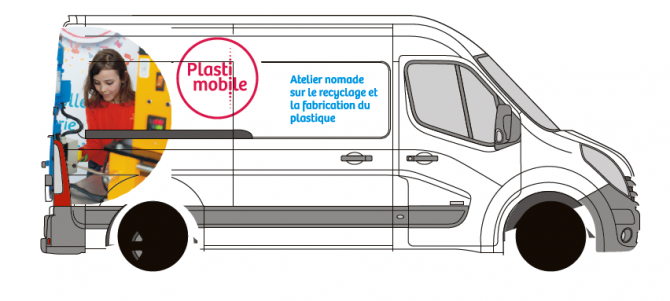 Een eenvoudige en directe werking. Machines worden opgesteld in de klas, in een bureel, of in een woonkamer!
De aangebrachte wetenschap en techniek is onmiddellijk toepasbaar in lespakketten :
• In het leergebied "wetenschap en techniek" in het lager onderwijs"
• in de technologie lessen in de eerste graad van het secundair onderwijs
• in de lessen organische chemie in de derde graad van het secundair onderwijs
Plastimobile is een doe-ervaring voor gans Wallonië en Brussel.